Your One Stop for Permanent Laser Hair Removal & Electrolysis Services in the Valley!
Custom Laser Hair Removal specializes exclusively in permanent laser hair removal and electrolysis, providing the best possible results to all genders of all ethnic backgrounds, for permanent relief of unwanted hair on virtually any part of the body!
We use LightSheer Diode XC & EC laser technology to deliver superior results time and time again in a confidential, friendly and professional environment. Celebrating over 30 years of permanent hair removal so you can see and feel confident about the results we achieve.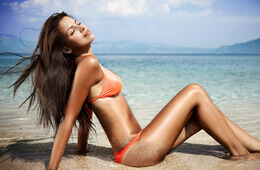 Ready For The Beach?
Live smart! Get ready for the beach, holidays, or the rest of your life! We offer all kinds of different treatments at reasonable rates.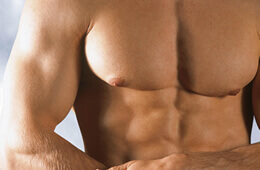 All Genders Welcome
Custom Laser Hair Removal offers the benefits of permanent laser hair removal to all genders, all over the body.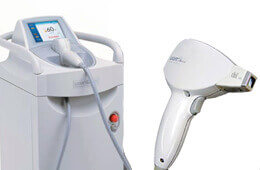 Leading Edge Technology
We use state-of-the-art LightSheer Diode XC & EC laser technology to bring you safe, effective, permanent results in a friendly, confidential and professional environment.
---
No more ingrown hair! No more blemishes! Smooth silky skin permanently! I love it! Thank you Deb!
Deborah and I have established a great relationship, I trust her, have fun with her and even look forward to seeing her. I am almost completely hair free and loving it!!! Before having laser I had to shave every day which was a major headache because I am a sun worshipper and now I just get in the car and head for whatever lake I want to, stay overnight and not have to worry about hair making me self-conscious. So freeing, best thing I have done for myself.
All I can say is thank you Deb. I only wish I had done this years ago! I was always so self-conscious about my skin after I had to shave everyday. Now with laser hair removal, I have more time to do everything without having to worry about shaving. My personal life has improved so much more, no more unwanted hair to get in my way! You really are a true professional. Thank you again.
Very comfortable, clean environment. I felt at ease and confident with Deb's abilities right after our initial consultation, and my results prove it! I'm so excited, thanks CLHR!
As a male I was apprehensive about getting areas of unwanted hair lasered. I've had enough of years waxing and shaving. After my initial consultation with Deborah I was left feeling very comfortable with the whole concept and I went ahead with treatment. I found Deb highly skilled and professional throughout the procedure and aftercare. I've only had two treatments so far and am already finding so many positives over previous methods of temporary hair removal, especially the smooth feeling of my skin and the end to ingrown hair blemishes! I would highly suggest Custom Laser Hair Removal to any other males tired of shaving and waxing. Thanks a million Deb!
I especially love the smooth feel of my skin and no more razor bumps!!
Working with Deb has been such a pleasure. I'd recommend her to anyone. She makes me feel right at home and is very professional.
I only wish I had done this years ago! No more unwanted hair to get in my way! You really are a true professional. Thank you again.